Every story has a beginning. This is ours.
Sándor Vineyards was established in 2011 at the base of the Chiricahua National Monument in the Sulphur Springs Valley of Cochise County in Southern Arizona. At the confluence of desert and sky the site was carefully selected after extensive testing to identify the ideal mineral content ensuring outstanding flavor and wine production.
Our vineyard, located along the banks of Turkey Creek as it meanders from the mountains into the sprawling valley; a sinuous desert greenbelt that supports our extraordinary grape production connecting every sip to the Sonoran desert.
Our location was carefully chosen for its environmental qualities and its deep connections to the history and heritage of Arizona. In the 1800s Cochise County was the locale epic stories of cowboys and miners, gold rushes and gunslingers, military skirmishes and Apache warriors with agricultural traditions the singular constant. Our region has been awarded numerous distinctions for our culinary and wine heritage. Nearby Tucson received the United Nations Educational, Scientific, and Cultural Organization (UNESCO), as a City of Gastronomy in 2016.
The name Sándor honors Sandor Rajki, a WWII Hungarian freedom fighter who brought Western Hungarian winemaking knowledge and traditions dating from pre-Roman times to the vineyard established by his nephew, John Kovacs, in the Chiricahua Foothills of Cochise County.
Billy Kovacs, continues this legacy as the operational partner carrying on the established philosophy and values of excellence, tradition, integrity, heritage and flavor.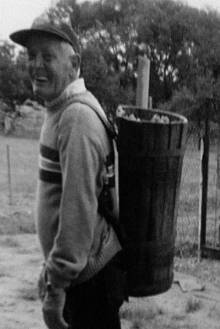 Help write the Sándor story by joining us and experience these unique wines.